Important Disclaimer
We are not the same company as "Chicago Permanent Cosmetics" located in Wilmette/ Rolling Meadows, Illinois.owned by Elena Astor and Dr. Rabia Naveed.

Welcome to Chicago Permanent Makeup
by Lana Schluter RN, BSN

Rated #1 in Chicago for providing artistically unique, custom, exclusive, high quality, low quantity, safe and dependable permanent makeup service.
Lana's main goal is to redefine the purpose of today's permanent makeup. As of today the main purpose of permanent makeup is very simple, it is the 24/7 makeup that doesn't wash off.
Lana is one of the very few permanent makeup artists in United States whose primary goal is not as simple as 24/7 makeup that doesn't wash off. Her main goal is to correct people's facial asymmetry, to enhance and redefine their natural beauty, while creating a soft, sophisticated and natural looking permanent makeup.
Lana's unique and rare talent attracts customers from all over United States and other countries. ​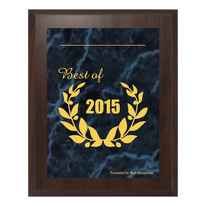 2015 - The Best Businesses of Chicago Award

Chicago Permanent Makeup by Lana Schluter RN, BSN Receives 2015 Best Businesses of Chicago Award
Chicago Award Program Honors the Achievement Chicago, August 26, 2015 -- Chicago Permanent Makeup by Lana Schluter RN, BSN has been selected for the 2015 Best Businesses of Chicago Award in the Permanent Makeup Tattoo category by the Best Businesses of Chicago Award Program.
Each year, the Best Businesses of Chicago Award Program identifies companies that we believe have achieved exceptional marketing success in their local community and business category. These are local companies that enhance the positive image of small business through service to their customers and our community. These exceptional companies help make the Chicago area a great place to live, work and play. Various sources of information were gathered and analyzed to choose the winners in each category.
The 2015 Best Businesses of Chicago Award Program focuses on quality, not quantity. Winners are determined based on the information gathered both internally by the Best Businesses of Chicago Award Program and data provided by third parties. About the Best Businesses of Chicago Award Program The Best Businesses of Chicago Award Program is an annual awards program honoring the achievements and accomplishments of local businesses throughout the Chicago area. Recognition is given to those companies that have shown the ability to use their best practices and implemented programs to generate competitive advantages and long-term value.
The Best Businesses of Chicago Award Program was established to recognize the best of local businesses in our community. Our organization works exclusively with local business owners, trade groups, professional associations and other business advertising and marketing groups.
Our mission is to recognize the small business community's contributions to the U.S. economy.
SOURCE: Best Businesses of Chicago Award Program


---
Consultation is required for all new customers
Please schedule your consultation as early as possible since
most permanent makeup procedures are done in several sessions, 30 days apart.
To schedule initial consultation click on "Consultation-Online Booking" page
Your safety is our top priority! Not everyone is good candidate for permanent makeup.
Please let us know in advance, prior to scheduling an initial consultation, if you have any health related problems or concerns such as diabetes, heart disease, immune disorder, bleeding disorder, problems with mobility, skin disorder, history of organ transplant......
You can not have permanent makeup procedure if you have certain medical conditions and if you are pregnant, trying to become pregnant or breastfeeding.
When scheduling initial consultation you will be asked some health and medication related questions. You answers will help us determine if permanent makeup is right for you and to prepare your individual before and after plan of care.

Out-of-state customers - Please schedule telephone or Skype consultation
Hotel and lodging information
Hampton Inn Hotel
5201 Old Orchard Road, Skokie, IL 60077
Reservations: 844-602-3945

Double Tree Hotel
9599 Skokie Boulevard, Skokie, Illinois,60077-1314,
USA TEL: +1-847-679-7000
FAX: +1-847-679-0904

We have over 4400 fans on Facebook
Lana is well known as being one of very few most talented and creative permanent makeup artists in the United States. Her unique, exclusive and definitely one of its kind permanent makeup tattoo work is custom designed to meet each clients' individual needs and specific requests, to enhance their facial features and to correct, hide and de-emphasize facial asymmetry and other facial imperfections.
What makes Lana unique is her revolutionary" whole face" approach when it comes to designing permanent makeup for her clients. For example, unlike most permanent makeup technicians, she doesn't just tattoo eyebrows for the sake of missing or sparse eyebrows. Her primary goal is to correct, enhance and to rebalance client's whole face and not just an isolated areas where their eyebrows, eyeliner or lip liner used to be or " supposed to be" located...
What is her secret? Her secret is simple - a genuine and unique talent to see what others can't. It isn't just some empty advertisement! Just take a look at Lana's online portfolio to see how in one day she was able to transform her clients' faces better than any plastic surgeon ever could.
What makes Lana the best is her unique vision, talent and ability to re-define, re-balance, improve, correct, reshape, readjust and reinvent people's faces.
Unlike all the other permanent makeup technicians, Lana does not follow the same traditional and widely accepted method of measuring eyebrows because it doesn't work. Unfortunately, this method is taught to and used by everyone in the beauty industry: plastic surgeons, makeup artists, hair transplant specialists, permanent makeup technicians....... Lana does not follow the method above nor does she uses any measuring tools. The idea of not using any measuring tools is based on Lana's vast and detailed knowledge of people's faces, her artistic vision and her experience as a sculptor, combined with the scientific knowledge of physics, chemistry, math and human anatomy.
What she does use is her inborn talent to see what others can't, along with her own eyebrows measuring theory based on the fact that drawing on someone's face is not the same as drawing on the flat single dimension wall. While it is ok to use a regular single dimension measuring tools when drawing on the straight wall, it is totally ridiculous and counterproductive to use the same single dimension measuring tools when working on the multidimensional surface aka human face!
Have you ever seen an original sculptor measuring his or her model? Not unless he or she is copying someone else's work. So as you can see, Lana's measuring theory is very straightforward, a truly talented permanent makeup technician who is also an artist does not need any measuring tools, someone who has genuine talent and vision will know immediately without any measuring tools where client's eyebrows should be and how to correct them. Then, all they have to do is stand back and draw what looks best. Unlike most permanent makeup technicians, Lana does not expect her clients to know what they need or want. Most of Lana's first-time customers thought they knew what they wanted until Lana showed them something else that looked much better on their faces.
Many customers wonder why Lana's appointments take much longer than anywhere else, 5 to 7 hrs long vs. 1.5 hrs long everywhere else. Please, keep reading to discover why making permanent eyebrows is not as easy as it seems, and why most permanent makeup technicians don't have what it takes.

Lana's personal and unique theory about designing eyebrows
When creating someone's eyebrows it is crucial to take into consideration the fact that people's faces are not symmetrical, therefore, measuring a 3D face with 1D tools will create an eyebrows that will only emphasize client's facial asymmetry, making it much more visible than it was before. To make things more complicated, the location of people's eyebrows can change anytime based on their facial muscle control. It can change from moment to moment depending on whether clients are lying down vs. sitting up, have their eyes closed vs. open, being tired and relaxed vs. being up and excited, looking at themselves in the mirror vs. not looking at themselves in the mirror..... Some people's eyebrows constantly change making it extremely difficult to design their eyebrows..
Here is why creating eyebrows by using a traditional eyebrows measuring system, learned and widely accepted by everyone in the beauty industry will almost always make client's face looks older and their eyes look too close, uneven and droopy. This happens because of traditional measuring system's disregard of many facial 3 D factors, for example, the fact that most people's noses are deviated and the fact that most human skulls have an uneven brow bone often causing not only visible facial asymmetry, but also invisible facial asymmetry.
For example, the eyebrow bone on one side of the face can be more rounded and wider, while the eyebrow bone on the other side can be more narrow, less rounded and more angled, which might not be very visible ..not until we try to design that client's eyebrows... Because of those visible and invisible skull and brow bone imperfections, the only physical measuring tool that can be used is technician's personal computer in their brain connected to their eyes that can mentally gather all the information and within 5 minutes produce a clear vision of the end result. Isn't it too simple or what? For most the answer is " or what" :)

We almost forgot to mention: Lana is ambidextrous, she has a very rare ability to draw equally well with both hands. Why does it matter? It is important because she can draw client's left eyebrow with her right hand and client's right eyebrow with her left hand, all while maintaining the frontal view of their face. To see why it would be nice to be able to use both hands equally well, try drawing your eyebrows with both hands, making the right eyebrow with your right hand and the left eyebrow with your left hand! ;) Most people can not draw their eyebrows evenly since they are trying to use the right hand to draw eyebrows on both sides. Attempting to draw both eyebrows with one hand is the same as trying to use right handed scissors with the left hand.


From Lana:
Re-balance your facial features, correct facial asymmetry, look at least ten years younger - all that and much more without surgery. The biggest secret about permanent makeup - it is all about design, color and talent! Anyone with a steady hand can tattoo, but most have no talent when it comes to creating and mixing the right colors.
Love your face; respect yourself enough to say "no" to the short (less than two hours) permanent eyebrows appointments. The power is in your hands. It is up to you whether or not you are willing to experiment and take chances with your face. Don't allow any technician to touch your face unless they show you that they respect you enough to spend more than 30 min on planning and designing your permanent eyebrows tattoo. Don't assume that all permanent makeup technicians are responsible people who care about their client's faces and want to make their clients beautiful! The sad truth is that they care about their client's money, not about their faces and that their eyebrows work is just a bare minimum, good enough for the least time invested. They prey on people who do not know what looks good on them, and most clients don't know.
Many new customers come into my office for color boost think they have nice eyebrows until I show to them what "nice" eyebrows should look like.
Don't be afraid to get up and leave if you feel rushed and if less than 1.5 hrs was spent on choosing/ mixing multiple colors, and drawing/redrawing various shapes until the best possible combination for you is found. There might be many "good enough" combinations, but only one will be perfect for you. It should not be just "ok", it should be perfect! Otherwise, how can you ever know for sure that the first tried shape/color combination was the best one for you? It does not matter where you natural eyebrows grow. A good and talented permanent makeup technician who cares about their client's face and who takes pride in their work will not blindly follow their client's existing eyebrows, since most natural eyebrows do not enhance or compliment people's faces. Most natural eyebrows would look much better if they were redone, partially or entirely recreated and blended with client's existing eyebrows.
Take a look at my online portfolio's " before and after" pictures. Have you noticed that that most customers' eyebrows on there are entirely different from what they used to before I did were before I did their permanent eyebrows? Can you see what a HUGE difference permanent makeup can make by just changing someone's eyebrows' shape, color and location??? That is the power of permanent makeup and I use it to give people maximum result on their investment. I don't just replace clients' missing eyebrows, since it would be such waste of my God's given talent. When it comes to quality vs. quantity, I choose quality. Even though the quality route is much harder and less profitable, I will always do what's best for my client's to help them look their best.
I would like to point out that it takes a true talent to be able to completely recreate someone's face, to make it look younger, to hide its asymmetry, to balance and visually enhance its features- all that by simply changing their eyebrows' location , shape and color.
Remember no years of experience, big titles and wall full of training certificates can ever replace true talent. Permanent makeup is an art, it is not something that can be learned or gained experience in, since permanent makeup is not something that can be copied. One can not learn to design and create permanent makeup, not any more than they can learn to write music. I was born this particular talent. I always had an ability to see what others can't. My clients never have to tell me what they want or need, because I get the vision of their faces and what they will look like after we finished the minute they walk through my door.
I am a true perfectionist. While being perfectionist is a curse in everyday personal life, it is a true blessing for my clients since they are not willing to take any chances with their faces.
Many clients come to us from out of state. They don't might traveling as far as they have to because they are not willing to take a chance with their faces. I completely understand them, since I had seen first hand how disfiguring a permanent makeup can be when its not done right. By the way "not done right " is an understatement! Although my work cost more than what most permanent makeup technicians charge, my prices reflect high quality and low quantity work, where for example I spend an average of 5 to 7 hours with the clients during their first initial eyebrows procedure appointment, and about 3 to 4 hrs during their second follow-up appointment. I also tattoo eyebrows manually by hand which is much harder to do, and it also takes much longer than doing it the way most p.m. technicians do it- with tattoo gun.
If you are looking for perfection and not willing to take chances with your face, then you found he right place. This is where the other permanent makeup technicians come to have their permanent makeup work done. We also have many high profile clients . Many of our clients are also doctors, nurses, attorneys, teachers, professors, CEOs, policewomen, women in the military, judges, politicians, actors, dancers , singers, beauty industry professionals and many more .. If you want the best then you have found the right place. For more information click on "Permanent makeup Nightmares and how to find a good permanent makeup technician." You will also find a lot of useful information by all other pages on this website.
Thank you for visiting our website!
About Lana
One of the best, most talented and creative permanent makeup artists in Chicago. Many customers travel thousands of miles to have their permanent makeup done or repaired by Lana
Leading expert in permanent makeup design, application and correction
Lana is ambidextrous with rare ability to use both hands equally well when drawing eyebrows . For example, she uses her right hand to design and draw client's left eyebrow while she uses her left hand to create and draw client's right eyebrow
Five-star reviews on Google, Yelp, Facebook, and other business review websites.
Graduated with high honors ( Magna Cum Laude) from Loyola University of Chicago with Bachelors Degree in Nursing 1994-1999 Chicago, Illinois
Professional Registered Nurse. Lana spent many years working in inpatient and outpatient oncology, radiation oncology, stem cell transplant, an acute med/surg, inpatient medical detox/ substance abuse, inpatient psych and an outpatient day surgery. 1999-2011
Graduated from School of Art with major in Sculpture; Minsk, Russia, 1985-1987
Graduated from School of Music #1; Minsk, Russia, 1980-1984
over 8 years experience in permanent makeup industry, which she thinks is not nearly as important as her genuine talent, unique ability to envision the outcome of her work almost immediately after she see or meets someone new.
Over 4000 fans on Facebook. People from all over the world admire Lana's work. Please visit us on Facebook, Google Plus, and Yelp to see our real client's testimonials. Also, feel free to contact them for references.
Member of Sigma Theta Tau International Honor Society of Nursing, Alfa Beta Chapter, Loyola University in Chicago
US Army Veteran; awarded National Defense Medal for service during 1991-1992 Golf War conflict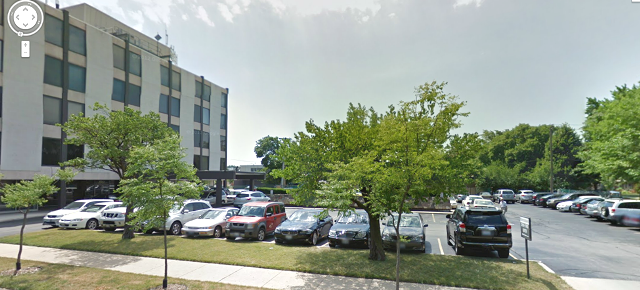 Our office building . Free parking lot is available ( as seen on this photo). Building's first floor is BBCN bank. Use main entrance. As soon as entered, you will see an elevator right in front of you. Take it to the 3rd floor Sw # 320A . Please, make sure its # 320-A , not #320
We have over 4600 fans on Facebook!

Due to a significant increase in the number of clients seeking permanent makeup correction services I decided to add the following information on here. Note to all the bargain shoppers out there- permanent makeup is art and if you can't afford to spend thousands of dollars repairing it, then you can't afford not to choose the best permanent makeup artist to work on your face! Did you notice I said permanent makeup artist? Yes you need to find an artist! There are many permanent makeup technicians, but very few of them have the talent and are true artists! Finding a good permanent makeup artist is not as easy as finding a good hairdresser, since many of my clients spend hours driving and flying to Chicago to see me. I myself would love to have permanent eyeliner done, "cat eyes" style, however, I could never find someone who does it as perfect as I do it. My eyeliner is flawless; even if you magnify it 100 times it will still look perfect as you can see in my "eyeliner portfolio."
Permanent makeup is a wonderful thing, but only when its done right. It can be your best friend or it can be your worst enemy - the choice is yours. If you take the time to do your research and can afford to hire the best permanent makeup artist, then you are guaranteed to have results that will far exceed your expectations. On the other hand If you skip on your research, rush, bargain shop, look for someone in your neighborhood and don't have enough budget, you might end up with permanent makeup you absolutely hate, because instead of enhancing your face it made you look like a freak, confined you to your house crying every day all day long and not knowing what to do since permanent makeup is a tattoo and any attempt to remove it via traditional tattoo removal will leave scars! So what do you do now? Ironically, now is when you start doing extensive online research- spending hours and days on the Internet. Don't underestimate the power of permanent makeup and how it can change your face and your life! So please do your research and don't be afraid to get up and leave the office right before your procedure is started if something doesn't feel right! Every single client who came to me for repairs regrets not listening to their inner voice telling them to get up and leave the office of a permanent makeup technician who ended up destroying their face.
Also a little FYI: just because permanent makeup is being done at the doctors office or at prestigious salon does not mean it will be done by someone experienced or good! If anything were to go wrong neither the doctor nor the salon will be held responsible, since that technician is an independent contractor and not their employee. The best permanent makeup technicians do not work for someone or with someone else, they work out of their own professional office (not home office.)

-How long will your first appointment be?
-How long will your second follow up appointment be?
​-What technique, equipment and what pigment brand will be used?
-Credentials ?
-Online reputation and reviews?
Google technician's and their salon's name or Doctors name. Everything is online these days. Did you know that the most important part of your appointment is not what you think it is? Its not the tattooing part. The most important part of your appointment is the design and color planning part. Anyone can tattoo, but most can't design. Did you know that most permanent makeup technicians spend an average of 15 minutes or less on color and shape selection? They will rush you through the design and color planning part ( the most important part of your appointment) if you are taking too long. Most technicians expect you to know what you want so they can take your money and do whatever is faster, so that they can move on to the next client. I spend an average of 2-3 hrs on color and shape selecting part, then another 2 hours on numbing and tattooing for the rest of our appointment. My clients think they knew what they wanted until I showed them what their face can look like with a simple change in their eyebrows location, color and length. See my portfolio's "before and after" pictures. If you look closely at the pictures you will notice that I almost always change people's eyebrows location. Do you see what huge difference eyebrows can make ? Do you see what huge difference in the shape of the eyes an eyeliner can make ? An eyeliner can make you look sexy and it can change the shape of your eyes to benefit your face when its done right . Then again a badly designed eyeliner can make you look like a raccoon and the opposite of looking sexy and sophisticated. I will always go the extra mile and do what is best for a client's face, even if takes more time and effort on my part. If you love your face you will ask a lot of questions. For more information please visit my "permanent makeup nightmares page."



While I appreciate all the attention, due to the high call volume I are am unable to respond to every call.
For price related inquiries please see " Prices" page.
For all other questions please email or text (for a fastest response) or schedule a consultation appointment with Lana
text: 847-877-6119
email: lanaschluter@rcn.com
Feel free to text late an night until 11 pm, weekends and holidays
By Appointment Only
No walk-ins please
4001 West Devon Ave, Suite 320-A
Chicago IL 60659
FREE Parking
I am usually booked at least 2 weeks in advance and most likely will not have same or next day openings.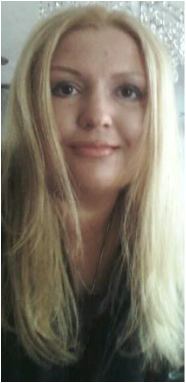 Lana Shcluter RN, BSN

I specialize in creating a very natural, soft, and multidimensional looking eyebrows. I use an ancient but modernized Japanese manual hand-tool tattooing method known as Tebori. Not many in the permanent makeup industry use this method because it takes too much time, usually an average of 1.5 -2 hrs, so it is not very efficient business and time wise, however, it produces results that are way better than a traditional tattoo gun hair stroke technique. It looks good right away, heals fast, and doesn't leave scars accompanied by very little swelling and practically no downtime. In the hands of a master, the Tebori method of tattooing can produce an amazing subtleness of color blending and shades while the outcome of hair stroked eyebrows made with a tattoo gun is often very unpredictable and can take much longer to heal. . The Tebori method is nearly foolproof and guarantees good and predictable results for every client. I have decided to continue to use the Japanese Tebori method so that I can offer my clients a quality quantity service. If you wonder how my services are different from others, the answer is - I do what's best for my client. To me this is not just a business, this is my art and I want every client to leave my office looking younger and more beautiful.
Please feel free to click on Google reviews and Facebook live testimonial tabs on here to read what clients say about me and don't forget to checkout the hundreds of "Before and After Pictures" of my work here on this website.


Great News: I am now able to do virtually pain-free lips, eyeliner, and eyebrow procedures due to a new supply of better topical anesthetics. They work so well that some of my clients fall asleep when I do their eyebrows!

Please note that Chicago has two Devon Avenues! We are NOT LOCATED IN DOWNTOWN CHICAGO!
​ We have plenty of FREE PARKING!
Please use the right zip code - 60659 when you program your GPS.. This way it will take you to the right Devon Avenue located near North Chicago Suburbs (next to Lincolnwood and Park Ridge)

Located north of Chicago, near Northwest suburbs, on the border with Park Ridge, Lincolnwood, and Niles, near I-94 and I-90 exits. Only 15 min away from O'Hare International Airport. Low traffic, safe neighborhood, easy to find, easy to park!

FREE PARKING - Parking lot located in the back of the building, shared with BBCN Bank(same parking lot)


---
Required Tattoo Licence issued by Illinois State Department of Health
About Lana:
Registered Nurse since 1999. Graduated Magna Cum Laude from Loyola University in Chicago with Bachelor Degree in Science of Nursing. Over 10 years of extensive clinical experience working as a Registered Nurse in oncology, med-surge, disease management, radiation oncology, stem cell transplant , and psychiatry. Being an experienced Registered Nurse Lana is able to provide the highest level of safety, cleanliness and pain control available to her clients. Her main goal is to enhance the client's natural beauty. Her permanent makeup artistic style is extremely natural, but at the same time sophisticated and sexy. Lana uses the best, latest, and safest techniques, equipment, pigments and topical anesthetics. All of her most important supplies are purchased from Dr. Linda Dixon MD and include such items as digital tattoo machine made in Germany, all the tattoo machine needles also made in Germany, a sterile Japanese technique hand-tool needles made in the USA, and of course the best and safest pigments in permanent makeup industry also made in the USA by Dr. Linda Dixon, MD.


---